Welcome to Pure Platinum.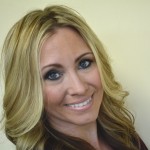 We are a team of hair stylists and makeup artists with the passion, the skills and the experience required to create your new beautiful style. We also use the best professional products on the market to insure the quality of our work. Our goal is to make your visit to our salon become an amazing experience, and when you are ready, you will be feeling beautiful and confident.
See our blog
Check out all the news of Pure Platinum blog. Curiosities, tips, before and after photos of makeup and hairstyles and much more about the world of beauty salon.
Pure Platinum Blog