Welcome to Pure Platinum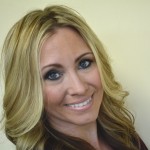 We are a team of hair stylists and makeup artists with the passion, the skills and the experience required to create your new beautiful style.
We use the best professional products on the market to insure the quality of our work.
Our goal is to make your visit to our salon become an amazing experience, and when you are ready, you will be feeling beautiful and confident.
Our Location & Hours
Book Now!
203.463.4388
pureplatinum@comcast.net
Hours of Operation
Monday             10am – 4pm
Tuesday               9am – 5pm
Wednesday         9am – 8pm
Thursday             9am – 8pm
Friday                  9am – 5pm
Saturday             9am – 4pm
Sunday               Closed
Our Location
8 Bice Drive
Oxford CT 06478
Map location
See our Blog
Check out all the news of Pure Platinum blog. Curiosities, tips, before and after photos of makeup and hairstyles and much more about the world of beauty salon.
Pure Platinum Blog